Visiting Our Office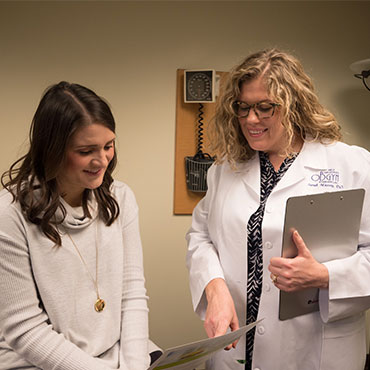 The physicians and staff at West Des Moines OB/GYN look forward to providing you the highest quality of individualized care during your visit.
Please arrive 15 minutes prior to your appointment so we can update your health history, patient registration, and insurance information.
For your convenience, you may download the patient forms here and complete them before your appointment. Please bring your insurance card, photo ID, and co-payment with you to your appointment.
If you are a new patient, we recommend you have your previous medical records sent to our office in advance of your visit. It's easy! Just download the form here. Mail or fax your completed form to the provider which currently has your medical records.
If you have any questions regarding your appointment, please call our office. We want to make your visit comfortable and pleasant.