General Insurance & Billing Information
West Des Moines OB/GYN Associates works with many medical insurance providers. Like all medical offices, we require your co-pay at the time of service. Any deductible applied to our fee or non-covered charges will be your direct responsibility. We encourage all patients to become familiar with their medical insurance coverage and pre-certification requirements. If you are not sure what your policy covers, give us a call and we'll assist you.
We require every patient provide a current copy of their insurance card with each visit. If you do not have your card with you, we will ask that you pay for your visit at the time of service. If you do not have medical health insurance or are receiving medical care that is not covered under your insurance plan, you will be expected to pay for services the same day as your visit.
If your insurance requires pre-authorization for procedures we perform within our office, please inform our billing staff so that we can obtain the appropriate pre-approvals prior to your appointment.
Our billing staff will assist obstetrics care patients with estimating their insurance benefits. Any amounts not covered by insurance become the responsibility of the patient and therefore are expected to be paid in full by the 28th week of pregnancy; this same policy applies to those patients who have no obstetrical benefits coverage. We can help you create an OB budget plan once your benefits have been verified.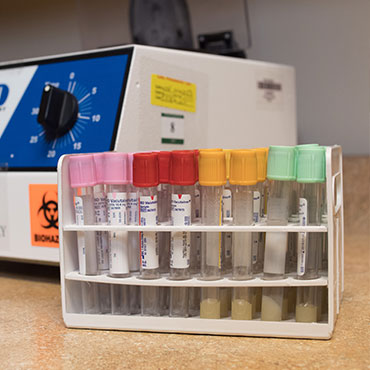 Laboratory Services
We send all pap smear/laboratory specimens to Mercy Clinical Laboratory (MCL).
If you have any questions, please contact our office for assistance at (515) 223-5466, Monday through Thursday, 8:30 am – 4:30 pm; Friday 8:30 am-noon.
Obstetrical Insurance
Filing your claims for obstetrical insurance requires submission of all current insurance information. Please notify us immediately if you change insurance plans or if your benefits change at any time during your pregnancy.
West Des Moines OB/GYN Associates will file all charges with your insurance company and will attempt to obtain precertification when necessary. It is to your advantage, however, to contact your insurance company to advise them of your pregnancy. It is your responsibility to contact your insurance company to ensure that precertification has been completed and to answer questions your insurance company may have regarding your pregnancy.
After your initial visit, we will verify your insurance benefits. We will estimate the amount that you will owe for your obstetrical care and will meet with you to discuss our findings. You will need to pay the estimated amount by the date specified (by your 28th week). If you are unable to prepay your specified amount or if you are using a flexible spending account, please speak with the billing office.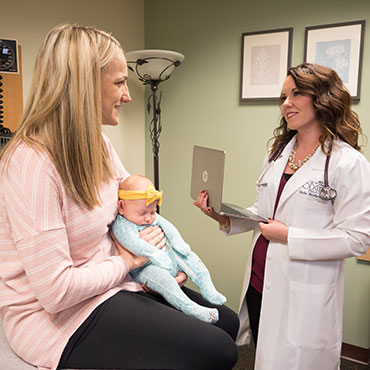 After the delivery, a claim will be sent to your insurance company, and they will process the claim based on the benefits available at the time of delivery. Payment will come directly to our office. If the insurance pays more than the estimated amount, we will promptly refund the payment. If the insurance payment is less than the estimated amount, we will bill you for the outstanding balance.
If you have any additional services, such as ultrasound, amniocentesis, etc., or you need to be referred to another specialist, please check with your insurance company prior to scheduling these services. Some services may require a referral from your primary care physician or prior authorization from your insurance company. Also, some services may not be covered benefits under your insurance plan.
You will need to verify that the facility or doctor participates in your insurance plan. These things all need to be done before the services are provided. We would be happy to assist you in getting this information from your insurance company.
Please verify with your insurance company or your employer for the correct procedure to follow after the baby is born to add the baby to your insurance plan. Some companies require that the baby is added to your policy within thirty (30) days after birth. Usually, this is done by completing a form with your employer. If the correct procedure is not followed, the baby's services in the hospital and thereafter may not be covered by your insurance company.
Finally, if you deliver a boy and our physicians provide circumcision services, we will likely obtain billing information for your son through the hospital. There are some instances that we do not obtain this information, however, and it is necessary for us to contact you. If you should get a statement/bill from us – please contact us as soon as possible so that we may submit the charges to the proper insurance.
If you ever have questions about your specific bill or the billing process in general, please contact the Billing Department at (515) 223-5466, option 5.